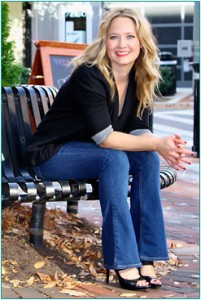 What do you write/working on now?
My main project is a novel in progress about Sunnie, a mid-thirties woman haunted by her tumultuous childhood with alcoholic parents, who escaped her small Oklahoma town as soon as she could and has been on the run ever since, floating between odd jobs in Africa, Asia, and the Middle East.  Her life among other ex-patriots is upended when her aunt Brenda urgently calls her home to help locate Sunnie's missing father, Woody.  There have been a string of racially motivated killings in northeastern Oklahoma, and Brenda is worried that Woody, a half-blood American Indian, has become the latest victim.  Once home, Sunnie is confronted by her half-siblings, who are barely out of their teens and already in a world of trouble, and very much in need of the sister they feel abandoned them, as well as her own long-running questions about her identity.  The return to the landscape that shaped her and the people she left behind, including her first love, Andrew, forces Sunnie to choose between finally facing the long-buried tensions that surround her family, or continuing to run.
*
Where do you like to write?
I've got three children, ages 7, 5, and almost 2, and I prefer writing away from them and our house, because there's always laundry or toys or dishes that need attention. Right now, though, we don't have a babysitter, so I've claimed a room for myself in this house that I share with four other people, and that's where I write, usually during naps, early mornings, and late evenings.  It's a beautiful room, with hard wood floors and a view to the backyard.  It's filled with art, books, and fresh flowers, and there's always a cup of tea on the desk.  Sometimes, though, I have to make the writing fit into my life, and that means writing in school carpool lines, at Chuck E. Cheese, or at the neighborhood park.
*
Favorite author/book?
I don't have a favorite author or book, but authors I return to again and again include Sherman Alexie, Zadie Smith, Anne Enright, Louise Erdrich, and Jhumpa Lahiri.  Authors I've recently discovered and love include Chimamanda Ngozi Adichie, Stephen Graham Jones, Matt Bell and Amber Sparks.
*
What is your revision process?
I love revision, both the big-picture and line editing.  I'm not sure that I have a process, although I've found it useful to loosely follow the instructions found in "The Weekend Novelist Re-Writes the Novel," by Robert Ray. With line editing, I prefer to use a green pen. It's somehow less depressing.
*
My work can be found at…
Outside In Literary and Travel Magazine (March 2013), Bethesda Magazine (July/August 2013), So to Speak: a feminist journal of language and art (November 2013), Defying Gravity: An Anthology of Washington, DC Area Women (January 2014), and Gargoyle Magazine #61 (forthcoming, 2014).