I am thrilled to announce that the judge for the Unrequited: An Anthology of Love Poems about Inanimate Objects contest is Sandra Beasley! She is one of my favorite poets EVER, and I never miss a chance to see her speak or read from one of her beautiful books. Having her as the contest judge really is a dream come true!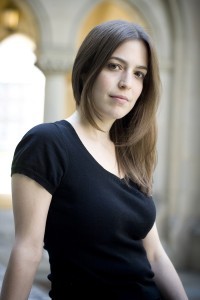 Sandra Beasley is author of three poetry collections: Count the Waves; I Was the Jukebox, winner of the Barnard Women Poets Prize; and Theories of Falling, winner of the New Issues Poetry Prize. Honors for her work include a 2015 NEA Literature Fellowship, the Center for Book Arts Chapbook Prize, and two DCCAH Artist Fellowships. She is also the author of the memoir Don't Kill the Birthday Girl: Tales from an Allergic Life. She lives in Washington, D.C., and is on the faculty of the low-residency MFA program at the University of Tampa.
You can find her work here.
Also, Unrequited has a facebook page! Please check this site for the new cover and other updates on the book's progress!