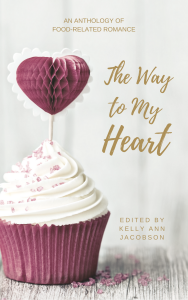 Submission Requirements
Please submit one romance story or nonfiction piece no longer than 3,000 words or up to three poems no longer than two pages each at our submittable site below. Food/drink should play a vital role in all submissions, but stories and poems should still be centered around a human romantic relationship.
Please do not put your name anywhere in your attachment, since all submissions will be read anonymously. In your cover letter, please include your contact information (including your full address), a brief description of why you think your piece fits the theme of the book, and a third person biography no longer than three sentences long. All stories and poems must be original and cannot be published elsewhere (including on a personal blog) before the book is released. If you are submitting found poetry, lease note that in your cover letter and be sure to include the source.
Please, no erotica, pedophilia (sex between an adult and an underage character), bestiality, necrophilia, rape or incest used as titillation, or bodily excretions or fluids.
Submission Deadline
All submissions must be received via submittable by May 1, 2017.
Selected Works
All contributors selected for publication in the anthology will receive one copy of the finished book, either at the launch party or sent to their home address. All contributors selected will be considered for the contest (details below), but otherwise, there is no further compensation for work in the anthology.
Contest Details
A winner and a finalist will be selected from the accepted submissions by a judge; the winner will receive $50, and the finalist will receive $25. The contest will not be mentioned in the book, since we want all contributors to be equally presented.
Please contact editor Kelly Ann Jacobson at WayToMyHeartAnthology (at) gmail (dot) com with questions.
Simultaneous Submissions
Simultaneous submissions are encouraged, but please notify us if your work is accepted elsewhere.
Other Anthologies Edited by Kelly Ann Jacobson
Please see the "Anthologies" section of this website for other anthologies edited by Kelly Ann Jacobson, including Candlesticks and Daggers: An Anthology of Mixed-Genre Mysteries, Unrequited: An Anthology of Love Poems about Inanimate Objects and Dear Robot: An Anthology of Epistolary Science Fiction.