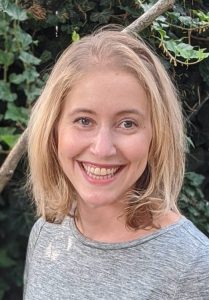 Kelly Ann Jacobson is the author or editor of many published books, and her chapbook An Inventory of Abandoned Things recently won the Split/Lip Chapbook Contest. Kelly is a PhD candidate in fiction at Florida State University and teaches speculative fiction for Southern New Hampshire University's online MFA in creative writing. Her short fiction has been published in such places as Northern Virginia Review, Iron Horse Literary Review, New Plains Review, and Gargoyle, and one of her stories was recently selected for Best Small Fictions 2020.
Sign up here for her newsletter for updates and event information.
Click here for Kelly's Facebook author page, to follow her on Twitter, or to see her profile on Goodreads.